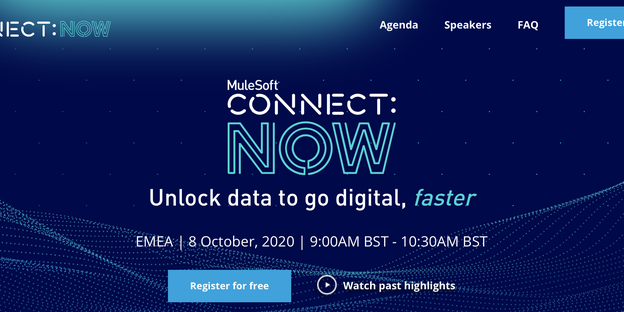 Mulesoft Connect Now event on Oct 8 - Unlock data to go digital, faster
The period of Covid-19 and the resulting containment highlighted the fragility of companies regarding their lack of availability of data from their production, customers and partners. In a connected world, the multiplication of channels increases the complexity of collection systems, the APIs, which are sometimes difficult to manage. Which company has not lost the knowledge of this or that system?
Register to the virtual event Mulesoft Connect Now on October 8, and get an inside look at how top brands are innovating and leading through change. There will be a number of customer testimonials, and in particular ​AXA Luxembourg, which will present how, with Cap4 Lab and Mulesoft, you can overcome all the shortcomings thanks to Integrated Designer, its interface industrialization tool.
Read more
Read more